Hillcrest460 Toastmasters

We learn by doing; by giving speeches and fulfilling leadership roles, we practice and improve.

Meeting dates below.
Note new meeting locations. The club is "test driving" new location options.


undefined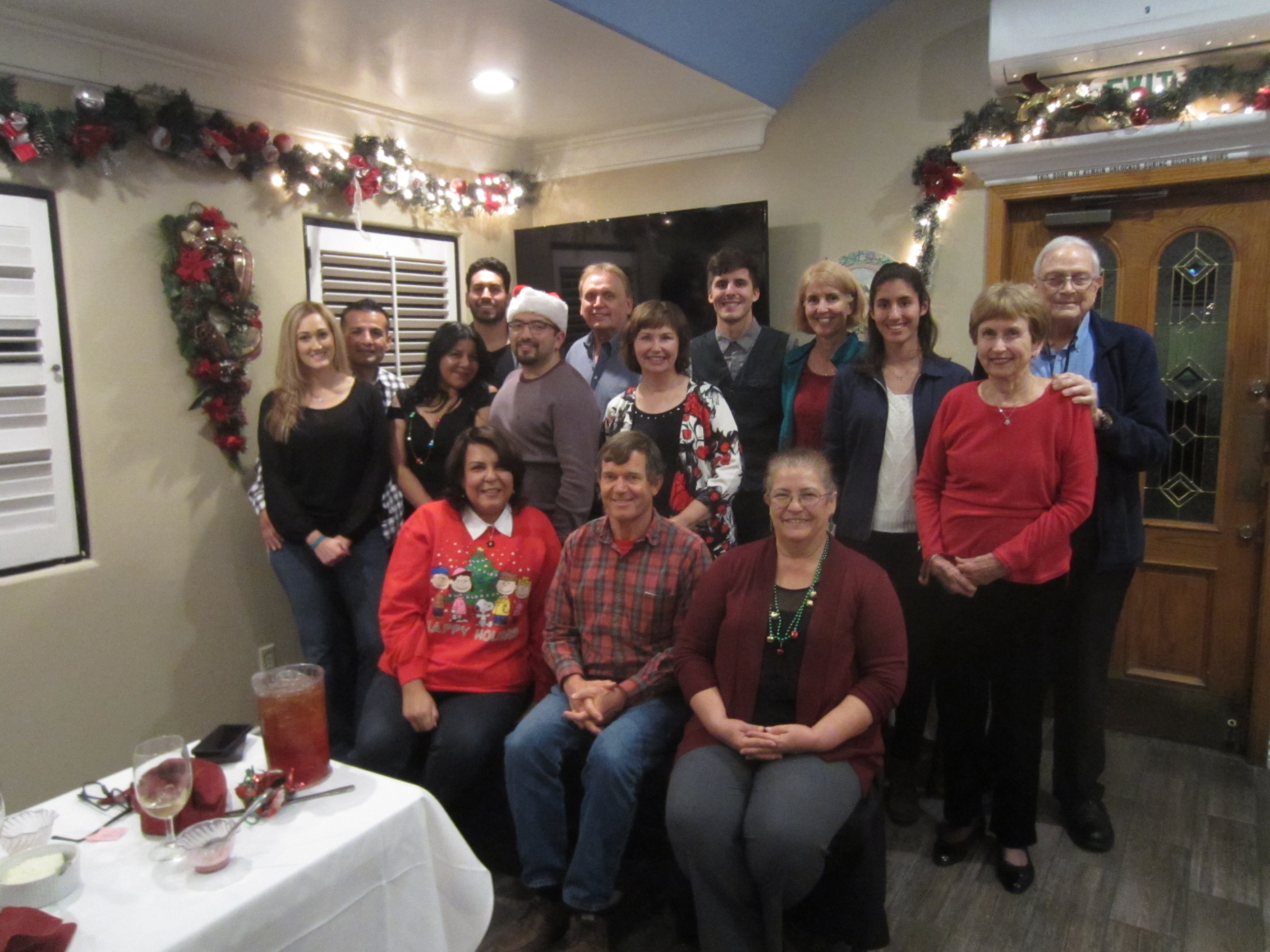 Holiday Party 2016
Yes you can accomplish your public speaking goals!

Participate in Toastmasters!

Speak with purpose and clarity in business meetings and at home.

Give speeches at your workplace or community organization with confidence.

Advance your career. Develop leadership skills. Meet new friends.

These are all benefits of participating in a Toastmasters Club! Come join us! Guests are always welcome!

Member Quote: "Practicing impromptu speaking at the meetings helped me get the job"


Member Quote: "I couldn't have advanced at my workplace they way I did without the confidence I gained through Toastmasters"

Member quote: "At a networking meeting with several hundred attendees, my boss asked me to say a few words about our company. Because of my repeated practice of giving impromptu and prepared speeches at Toastmaster meetings I was able to graciously accept and my boss was very pleased with my presentation."

We have fun and learn together in a supportive atmosphere. Join us!



Meetings are the 1st and 3rd Monday of each month. Sometimes due to holidays the meeting date may be moved and will be noted below.


Upcoming 2017/2018 Club Meeting Dates:

November 6th - Meeting at Marie Callendar's on La Serna Dr.

November 20th - Meeting at Marie Callendar's

December 4th - Whittier Place Senior Living
12315 Burgess Ave.
Whittier, California 90604

December 18th - Club Party! No regular meeting


Jan 8th 2018(2nd Monday) - Mission Square,
13033 Penn Street, Suite 100 | Whittier, California

Jan 22nd 2018 (4th Monday) - Mission Square
13033 Penn Street, Ste 100 | Whittier, California

L.A.C.E Training
Leadership and Communication Education Training.
See Founder's District website for Time and Location of next meeting.
Click here to find out more on Founders District activities.


Everyone needs Toastmasters!
Visit and Join Us!
When: 1st and 3rd Monday
Time: Promptly at 7 pm.
Where: See Meeting Dates listing on the left side of this page for meeting locations.
For More Information:
Call Brenda or Peter at 562-691-2419
or Elise at 562-945-5976

Summary of Meeting:

*At a meeting you will get hands-on training by presenting speeches prepared from the Communication and Leadership Program Manuals.

*During the Table Topics session, learn to "think on your feet" and deliver 1 to 2 minute impromptu speeches.

*A fellow member will evaluate your formal speech, and offer positive reinforcement and suggestions for improvement.


Established in 1924, Toastmasters International has used time tested programs that allow you to progress as rapidly as your needs dictate.

*Gain self-confidence
*Learn Public Speaking
*Improve writing
*Develop presentation skills
*Deliver impromptu speeches
*Develop leadership skills
Please sign our guestbook to offer comments and join our mailing list.
The names "Toastmasters International", "Toastmasters", and the Toastmasters International emblem are trademarks protected in the United States, Canada, and other countries where Toastmasters Clubs exist. Unauthorized use is strictly prohibited.